** All CUSTOM and MADE-TO-ORDER items placed now will be completed and shipped in the New Year. Thank you for your understanding and patience! **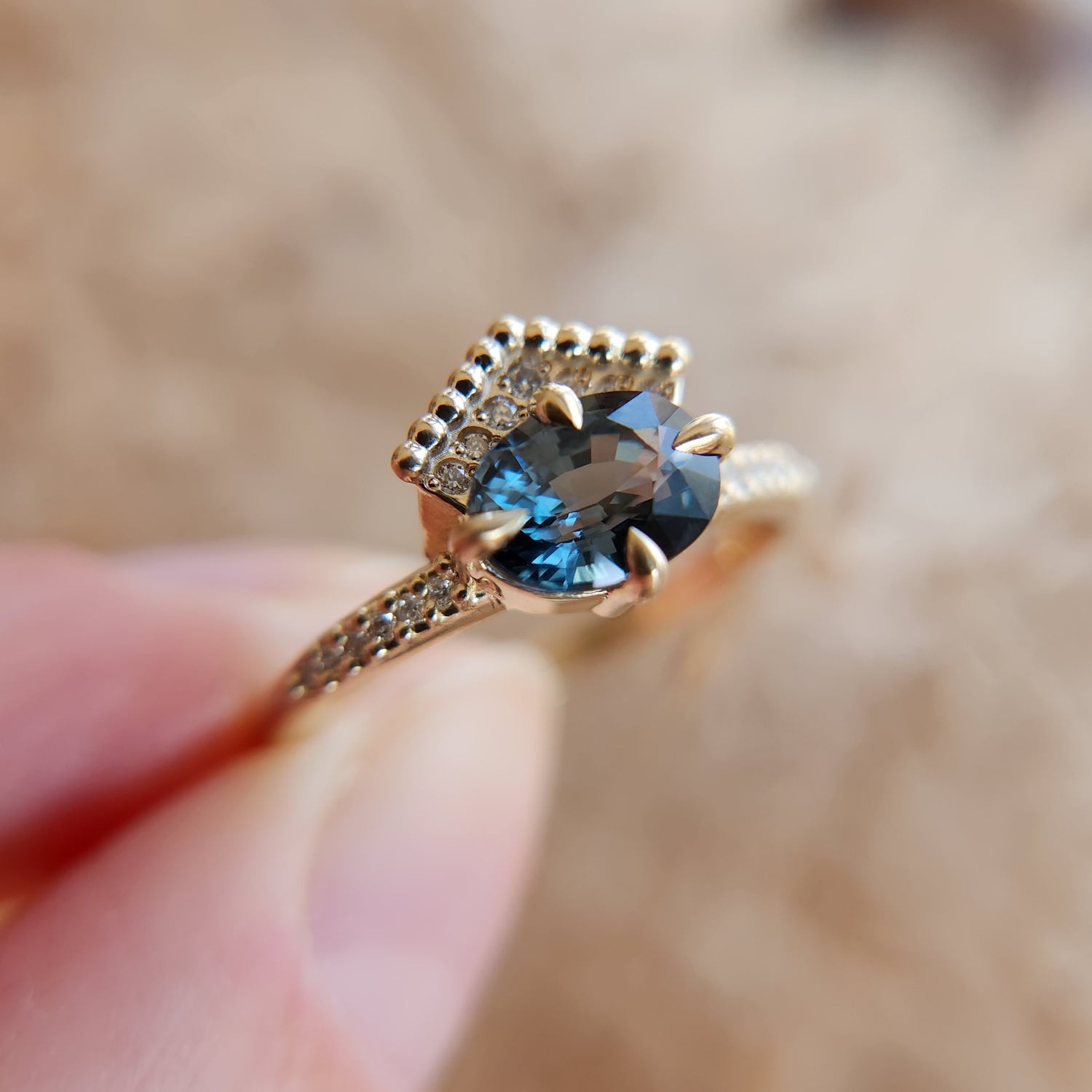 Create your own CUSTOM design
Let's bring your unique vision to life! We'll guide you through the process, helping you make informed choices selecting the perfect materials + stones that align with your preferences.
Get started
Local

Every piece is thoughtfully designed and handmade in Toronto, Canada

Conflict free

All stones are certified conflict-free and follow stringent ethical guidelines

Sustainable

Pieces are created using 100% recycled metals whenever possible
Emir

A professional and skilled outfit. I commissioned a proposal and wedding ring set for my wife, who I included in the process to give her the design she wanted. Heather was very helpful and diligent with us every step of the way. Needless to say, we love the rings!

Tara

Heather at Arsaeus was amazing to work with on our custom engagement ring and wedding bands. She helped us explore lots of options and figure out what would work best for us. We really love our beautiful, unique rings.

Natasha

I love my custom contour wedding band that represents the 6 of us in our new blended family. Heather did an amazing job bringing to life exactly what I was hoping for! She made the process very simple and it was so much fun to see the creation of my ring every step of the way. I definitely recommend!

Erica

Working on our wedding rings with Heather was a total pleasure. We felt very comfortable with her suggestions and confidence. She transformed our ideas into beautiful pieces. Thank you!!