Custom Process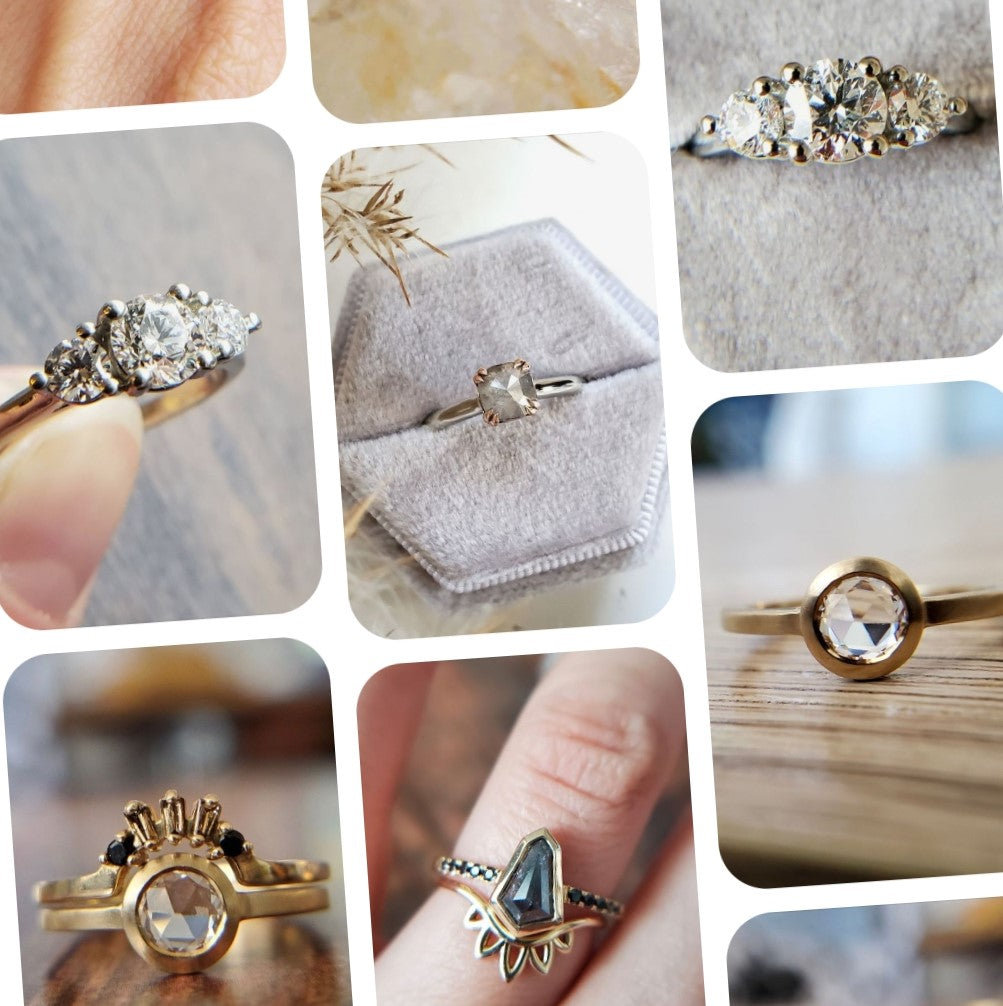 1. Collect your ideas
Tell us your desires for making your custom piece!
We'll discuss styles, stones and metal options to determine the best design to fit for your lifestyle and budget. The creation process is explained in detail for each step.
We offer a complimentary phone/video consultation to clearly define the project scope. If you're in the Toronto area, in-person meetings are available by appointment
Get in touch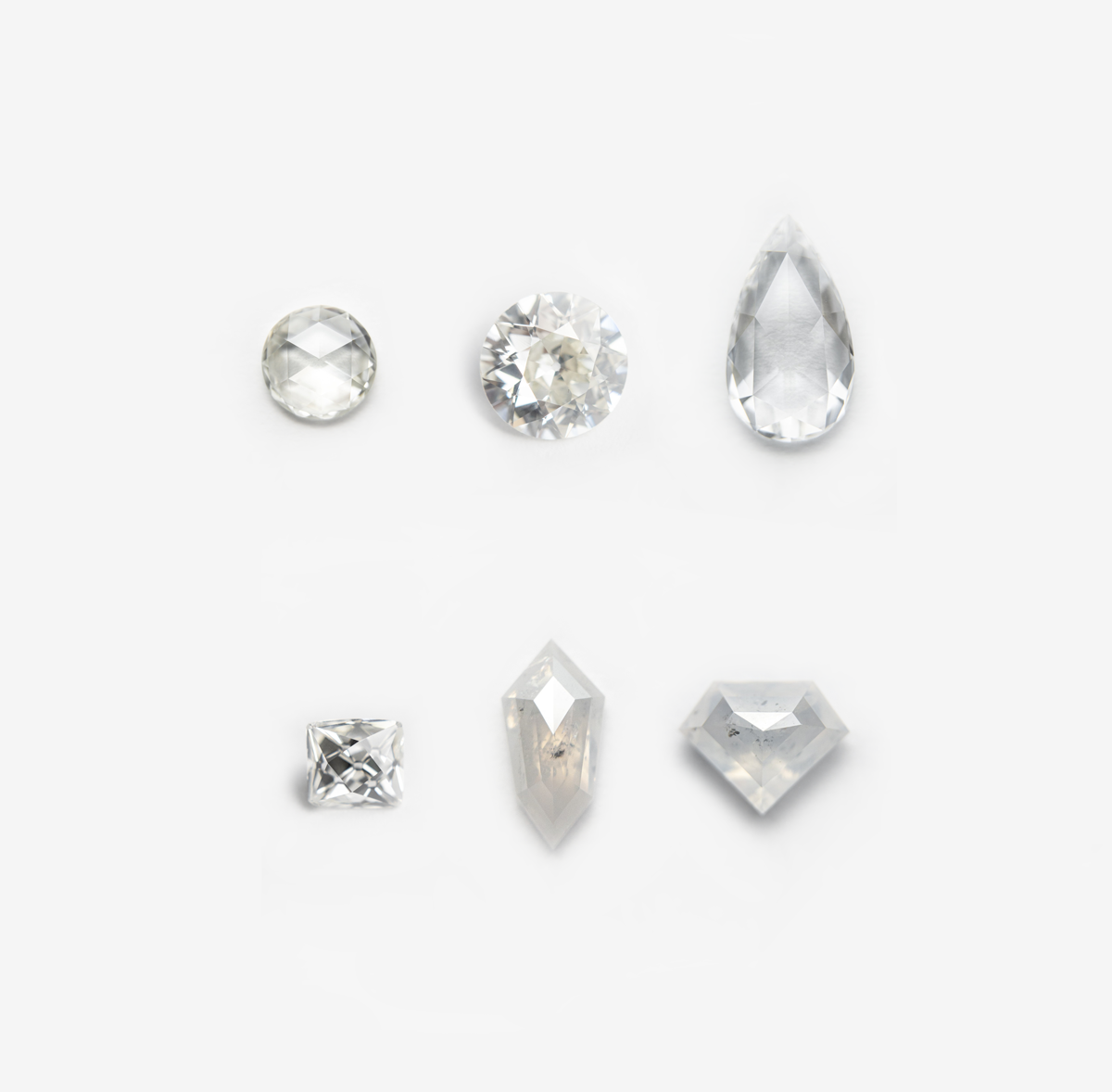 2. Choose the stone
Second, we decide on your central stone or main stones! We work with reputable Toronto and Canadian gem dealers and bring you a selection to find your perfect stone(s) based on your creative concept.
We provide guidance and advice needed to make the best stone decision for your lifestyle. All diamonds and gemstones are ethically sourced and conflict-free. We are also happy to repurpose your family heirloom stones into a new custom piece.
Book a meeting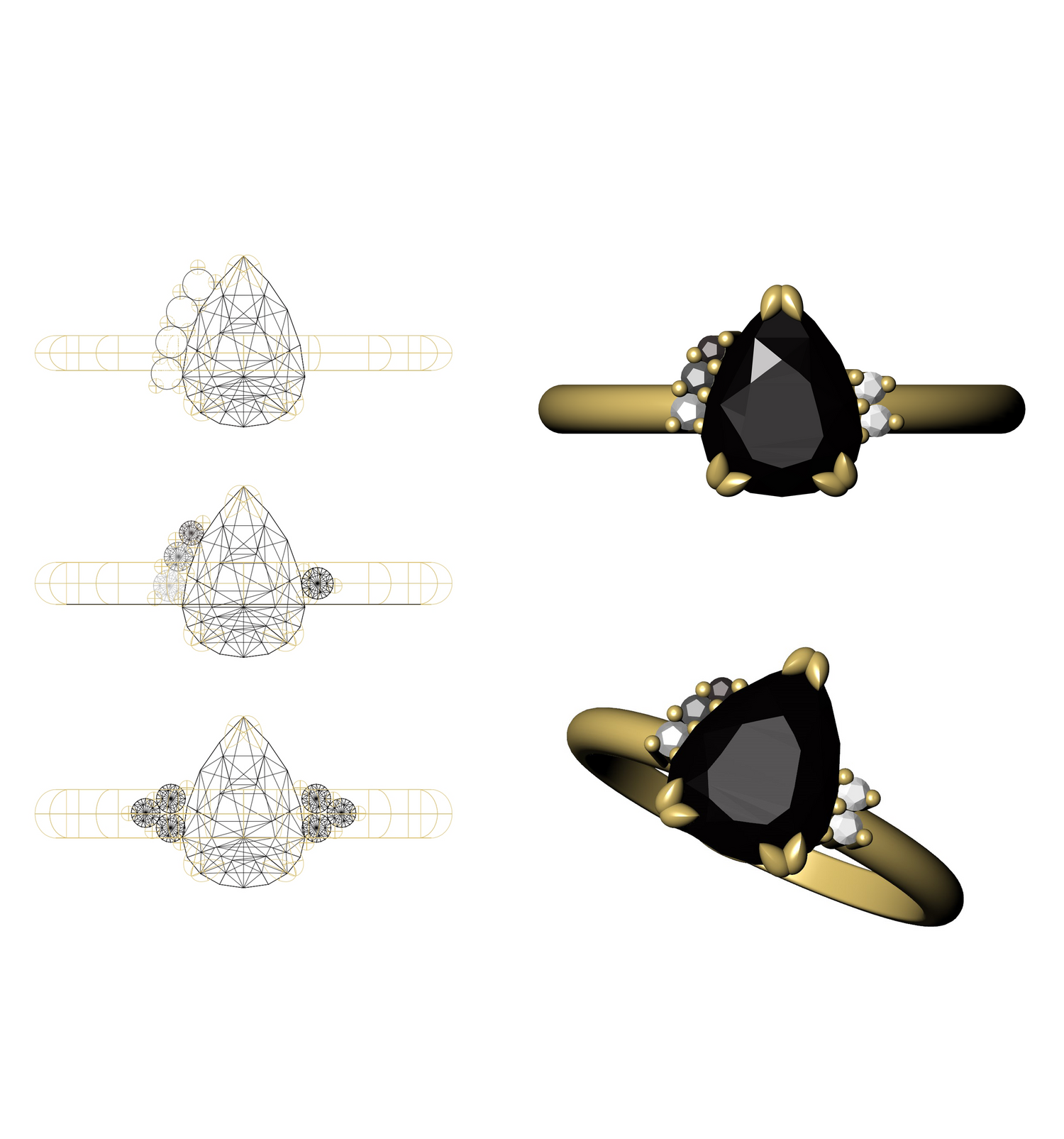 3. Create your design
We'll begin with sketches or a preliminary 3D rendering based on your specifications. We'll continue working with you directly to develop the CAD model, which will be fine-tuned with your feedback to narrow in on all the fine details until the design is just right!
You will be informed you about the best design elements for your chosen materials to ensure lifetime durability for your piece. A to-scale 3D wax model of your design will be made, so you'll know exactly what to expect before we start making your piece!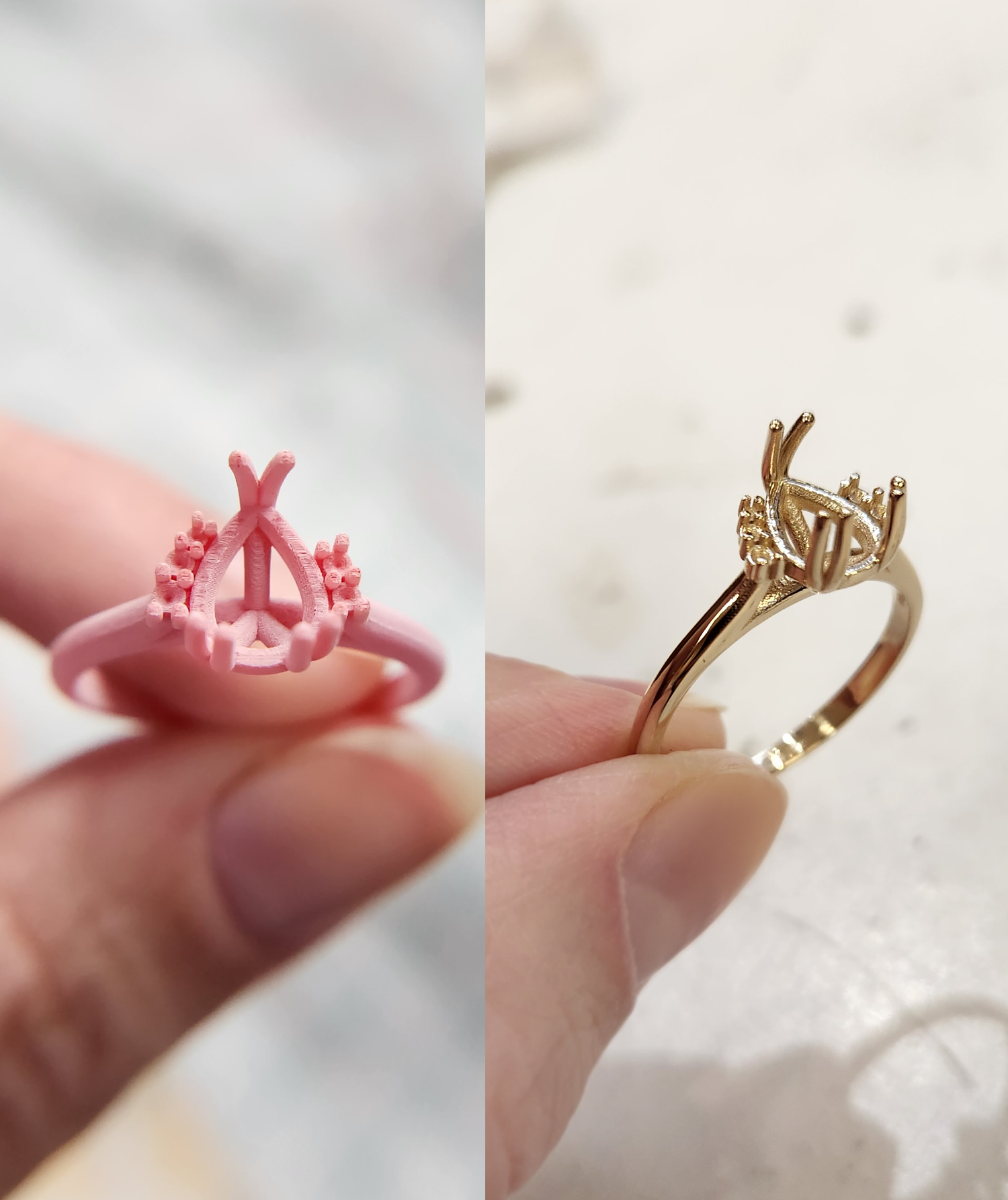 4. We bring it to life
Once the final design and models are approved, we get to work to bring your custom piece to life! Production time is approximately 4-10 weeks.
The design is cast in your desired metal, followed by polishing, then any stones are set and any detailed elements are added. We will keep you updated along the way throughout the process for your feedback. All Arsaeus custom jewellery is handmade in Toronto, Canada.
View custom portfolio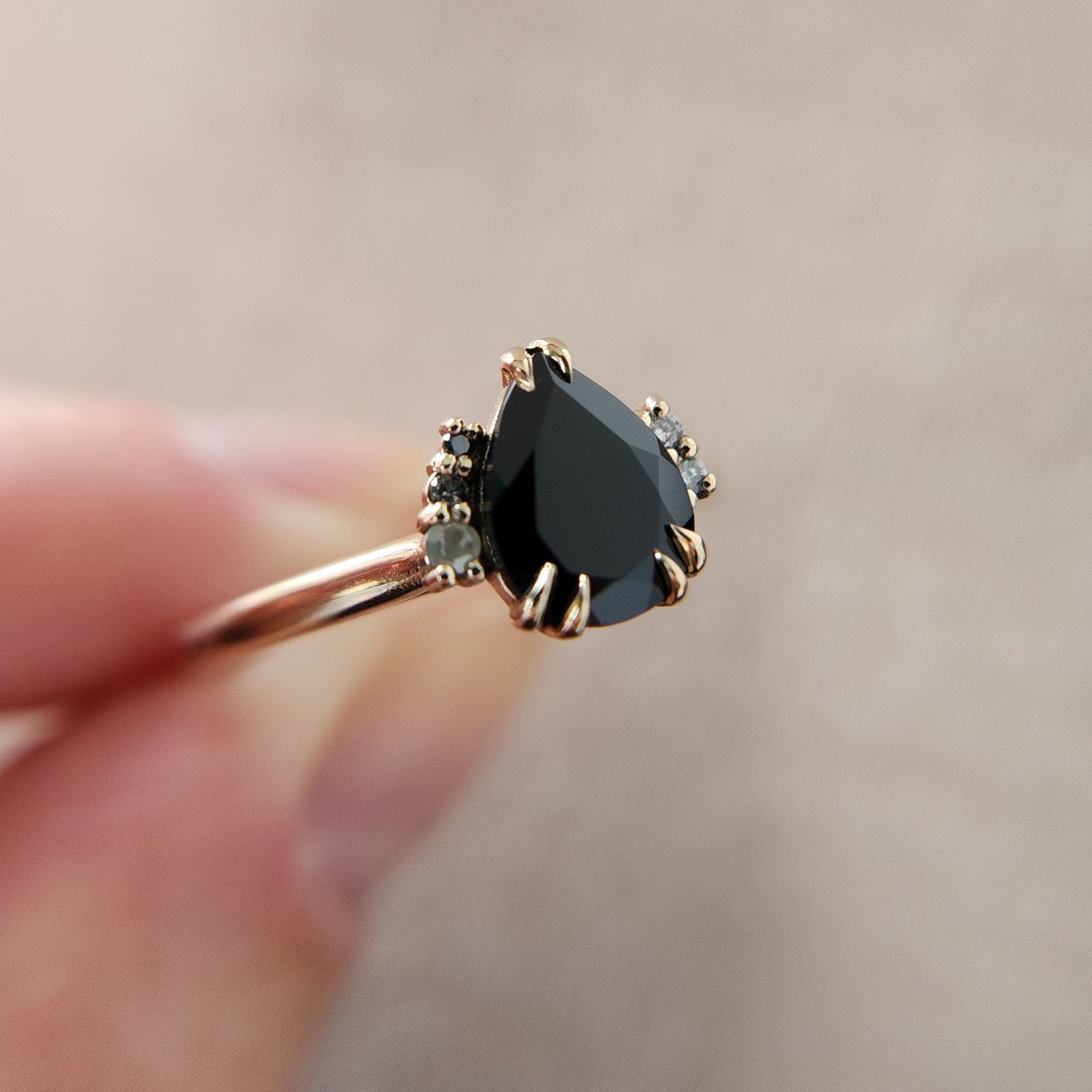 5. Finished piece
Receive your one of a kind custom piece. ENJOY!
We look forward to working with you!
Get started